The brief in brief:
Crea

te a dyna

mic shift in Hyundai's younger-owner-facing digital & direct maintenance program communications.
The strategy:
 

Throw away the usual coupon DM deliverable approach and get the customer
really
engaged
in their Hyundai ownership. Leverage the (all too obvious but research quantified) idea that while people want to maintain their vehicles, it's never quite the way they want to spend

their

afternoon.
The solution:
Serve up the idea that there's always another adventure to be experienced by the Hyundai owner. And drive home the point that Hyundai Assurance Car Care
will get them to that adventure conveniently and quickly.
The tactic:
A multi-channel, highly interactive campaign that not only gives the Hyundai owner valuable offers but also sends out
great information
on new, seasonal, adventure possibilities
while prompting the owner to share her or his experiences.
The result:
A notable, effective shift in the client's approach to their customer-facing communications.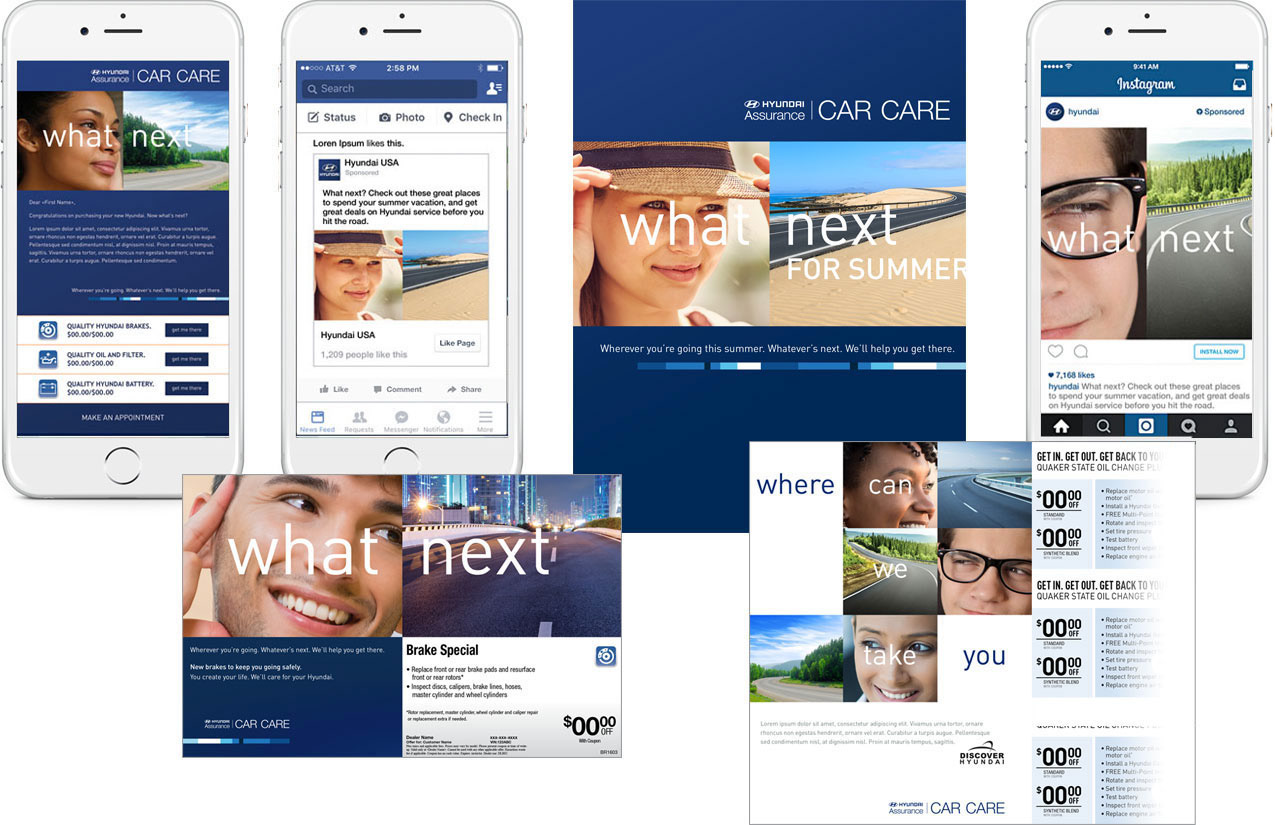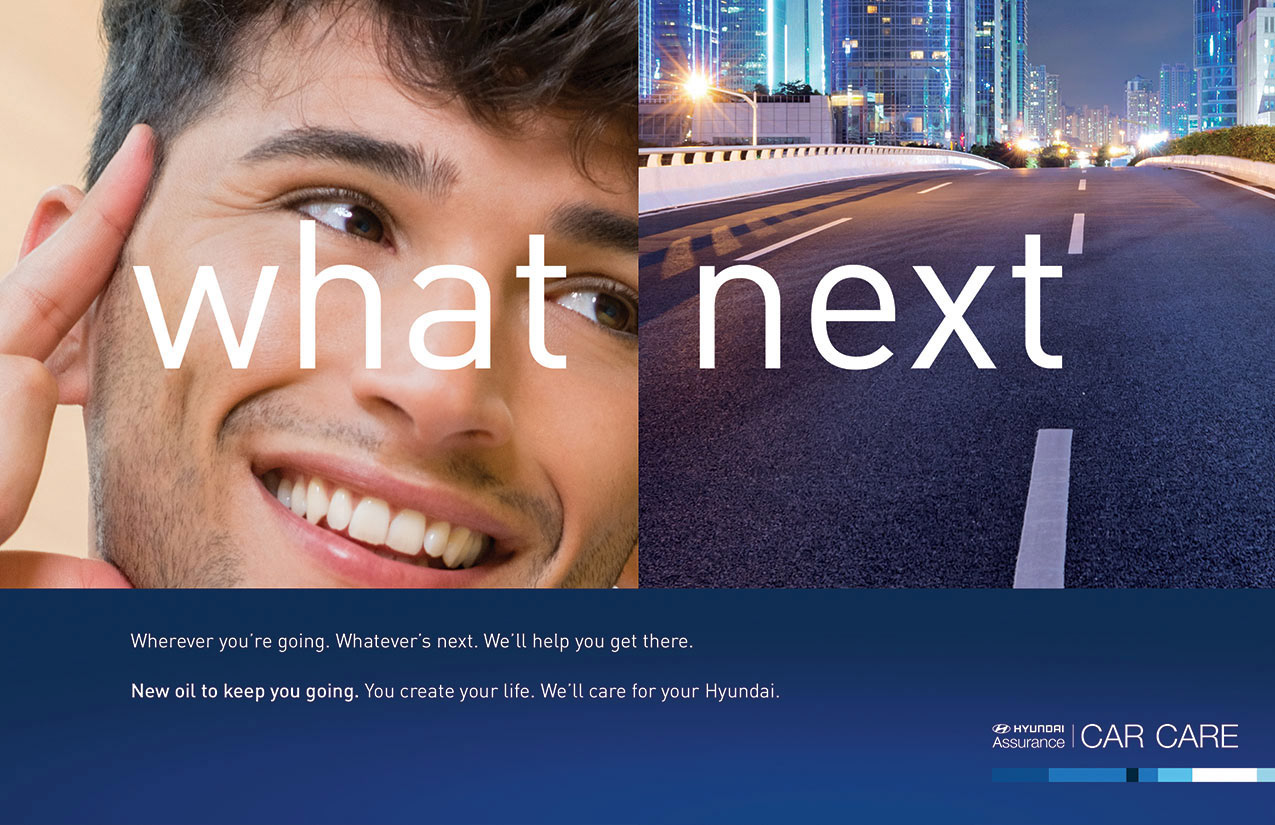 And an alternative direction: