The

br

ief in brief:
Redesign a product catalogue so that it can be easily used by a contracted sales team that is generally unfamiliar with the product and, without costly design alterations, can be readily translated into several languages.
The solution:
First, divide the catalogue's products into simplified use-types and craft category explanations that may be understood by the layman while still containing pertinent industry information. Next, use simple but arresting color-coding as a quick and easy guide for the presenter. Finally, be liberal with design space so that translated languages that might require more space than English can effortlessly fit within the existing design, thus alleviating the need for several layout renditions.
The result:
A streamlined tool that assists a multi-national sales team—not wholly familiar with the product line—to easily educate itself and present the catalogue in real-time.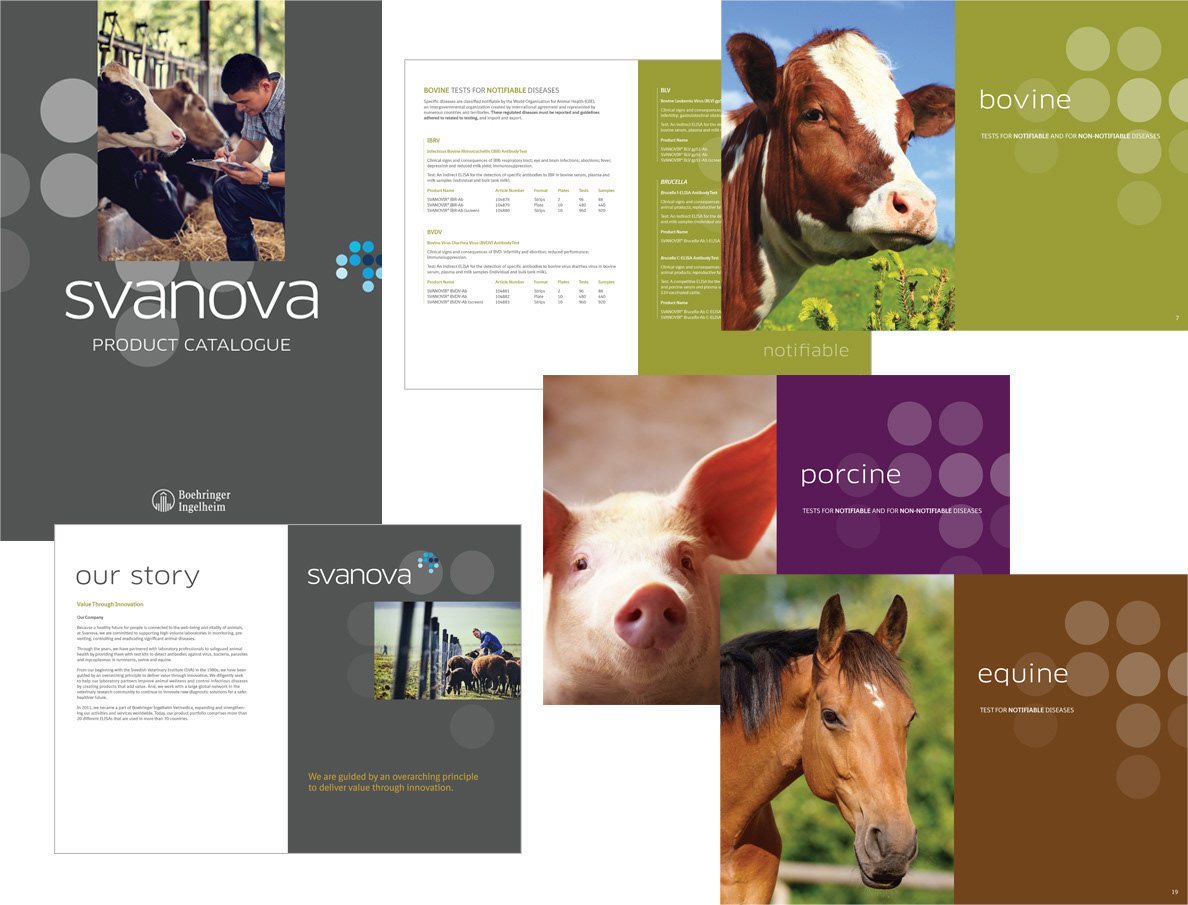 The challenge:
From
existing footage,
create a top-line, sales supportive, positioning video for the new Beckman Coulter DxM 6100 AutoPlak Plate Streaking System that looks as though it was storyboarded in advance. 
The solution:
Simple. Design a split-screen approach that allows for a linear story to be told quickly and energetically then delve into hours of raw video footage to select just the right segments to tell the story. Add an atypical-for-the-market soundtrack, and...
The result:
A high-energy video that created both sales-present and on-line introductory buzz for a new and innovative offering.